Wanted parts and available parts page
To contact me : benis@bertibenis.it
WANTED:
- FIVRE 6AY8 tube, I'm willing to make exchanges with other rare tube
- VAAM Crystal radio
Available parts: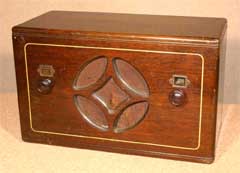 American Bosch mod. 5A in working conditions, knobs and rear cover are
reproductions.
Allocchio Bacchini speaker (I don't know the model )
diameter 170 mm.
Altoparlante per apparecchio radio IMCA (era montato su una IMCA di quelle a mobile col
giradischi ma non so esattamente il modello).
La bobina di campo è buona, la bobina mobile del cono è rotta.
Il diametro della parte esterna circolare del telaio è 220 mm.
Tesla 407U for parts, I sell separately: glass dial, wood case, knobs, chassis.

HORNYPHON Hornyst UKW W468A radio: glass dial and rear cover.
cm 42 x 7,5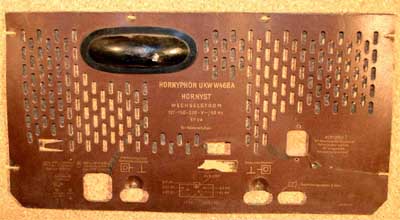 clik on the picture to enlarge!
HORNYPHON Hornyst UKW W468A , cm: 44,5 x 24

Plexiglas made dial for radio Philips mod. Philetta 2 - Philips Philetta2
cm: 27,8 x 4,8 - interasse tra le manopole cm: 18,8
Tuning dial cm 26,4 x 12,4 - Telefunken mot. T.65 but unfortunately someone erased
the "Telefunken" emblema.
clik on the picture to enlarge
Pair of Philips 830A tube socket, may be are the same for other vintage Philips radio
models but I'm not an expert of Philips radio.